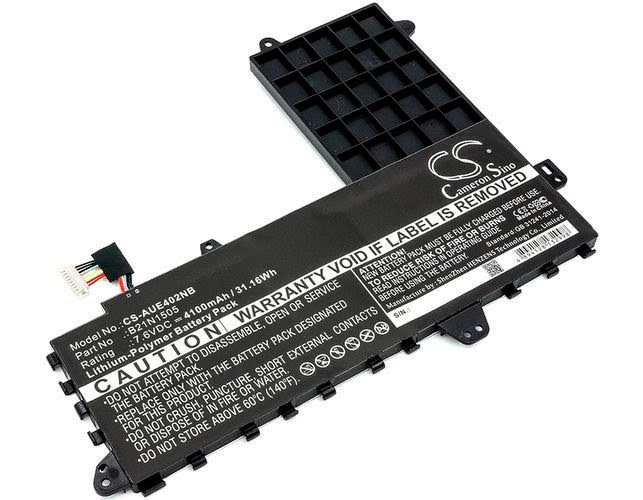 Image is for reference only.
Asus 0B200-01400200, 0B200-01400200M Laptop Batery for E402MA-WX0001T, E402N
| | |
| --- | --- |
| Capacity | 4100mAh / 31.16Wh |
| Net Weight | 168.4g |
| Type | Li-Polymer Laptop Battery |
| Color | Black |
| Volts | 7.6V |
Specification
| | |
| --- | --- |
| Weight | 428.4g |
| Package Size | 211.35 x 166.26 x 6.83mm |
| Product Type | Generic, Replacement Product |
| Inventory | In Stock |
| Condition | New, 1 year warranty! |
| Payment | PayPal(Accept Credit Card) |
| Location | Hong Kong |
Li-Ion Laptop Battery 10.8V and 11.1V are in common use.
Li-Ion Laptop Battery 14.4V and 14.8V are in common use.
High quality battery cells with protection against overcharging and short circuit
No memory effect!
The new product is directly from the manufacturer.
Replacement batteries are made by our own factory with high quality parts and are guaranteed to meet the original equipment manufacturers specifications at a reduced price.
This battery on sales will be perfect replacement for your original battery.
Saving your money and time to select suitable brand new battery here, quality of this battery is certified as well by FCC, RoHS and the CE.
We guarantee our battery with a full warranty and 30-days money back or replacement from the date of purchase. Offer 100% Satisfied Customers Service, buy with confidence!
Any question or suggestion about our battery, please Contact us by email, so we can offer you the most convenient service.
Tips:
Before purchase, please confirm that your machine model or part number Compatible with in our description, and also you can make a comparison between your original battery and our item, if same appearance(especially the connector location) it is no problem to replace with your machine as long as your model or part number Compatible with in our description.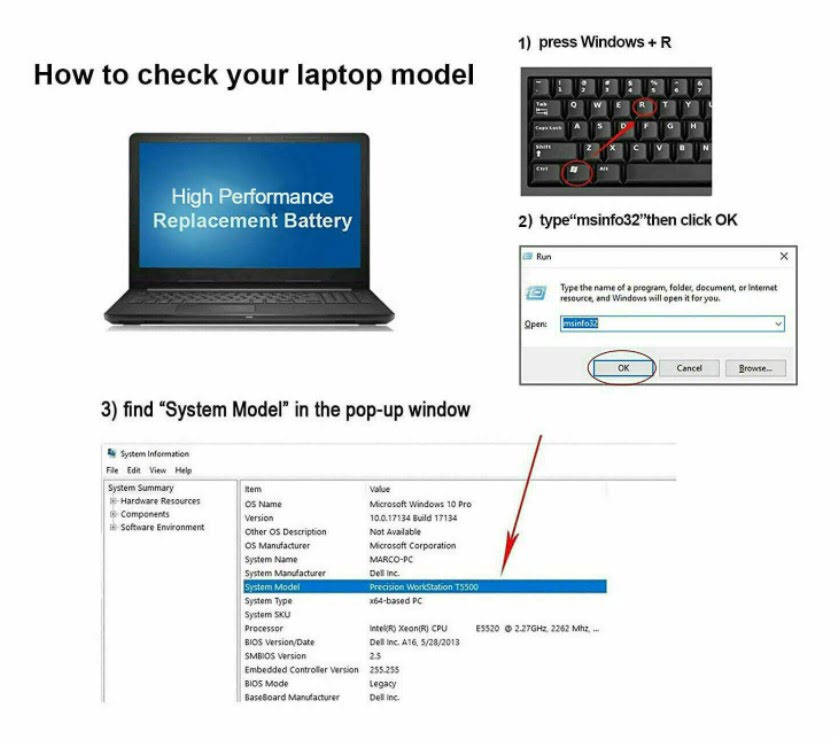 Product Manual - Instruction Manual

Shipping Information
We ship the package within 24 hours after the payment cleared.
We will offer you the tracking number and tracking link in 2-3 business days.
Please make sure your shipping address is correct, we won't be responsible for second-time postage. If you want to change the shipping address please E-mail us right after you pay for the item.


If you want get a discount, please feel free to contact us. [more...]
Payment Information
We ONLY accept PayPal payment. PayPal allows you to pay by Credit Card, Debit cards, Bank transfers and PayPal account Balances, For more information Please check at www.paypal.com
Our Storage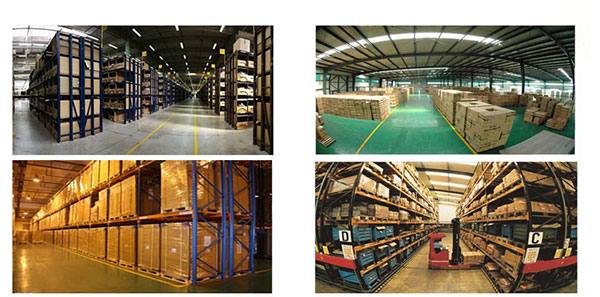 Replace Part Numbers
Please use the key combination [Ctrl + F] to quick find Part numbers / model numbers below.
ASUS
0B200-01400200
0B200-01400200M
0B200-01400300
0B200-01400500
B21N1505
If your part number is not list on here, please feel free to contact us before purchase!
Fit Models
Please use the key combination [Ctrl + F] to quick find Part numbers / model numbers below.
ASUS
E402MA-WX0001T
E402N
E402NA-0072AN3450
E402NA-2A
E402NA-BS91-CB
E402NA-DB01-BL
E402NA-FA021T
E402NA-FA027T
E402NA-FA040T
E402NA-FA041T
E402NA-FA109T
E402NA-FA117T
E402NA-FA123T
E402NA-FA136T
E402NA-FA137T
E402NA-FA161T
E402NA-FA164T
E402NA-FA183T
E402NA-FA214T
E402NA-GA001T
E402NA-GA002T
E402NA-GA005T
E402NA-GA010T
E402NA-GA019T
E402NA-GA025T
E402NA-GA029T
E402NA-GA046T
E402NA-GA056T
E402NA-GA058T
E402NA-GA064T
E402NA-GA065T
E402NA-GA071T
E402NA-GA072T
E402NA-GA076T
E402NA-GA091T
E402NA-GA103T
E402NA-GA147T
E402NA-GA165T
E402NA-GA167T
E402NA-GA226T
E402NA-GA239T
E402NA-GA245T
E402NA-GA248T
E402NA-GA251T
E402NA-GA291T
E402NA-GA294T
E402NA-GA315T
E402NA-QN2-CB
E402S
E402SA
E402SA-0072AN3160
E402SA-1R
E402SA-2B
E402SA-DB02-BL
E402SA-FR173T
E402SA-FR218T
E402SA-FR268T
E402SA-FR269T
E402SA-FR290T
E402SA-FR291T
E402SA-WX001T
E402SA-WX006T
E402SA-WX007D
E402SA-WX008T
E402SA-WX009T
E402SA-WX014T
E402SA-WX030T
E402SA-WX032T
E402SA-WX034T
E402SA-WX035T
E402SA-WX060T
E402SA-WX089T
E402SA-WX113T
E402SA-WX126T
E402SA-WX130T
E402SA-WX132T
E402SA-WX149T
E402SA-WX152T
E402SA-WX153T
E402SA-WX155D
E402SA-WX158T
E402SA-WX167D
E402SA-WX185T
E402SA-WX190T
E402SA-WX191T
E402SA-WX195T
E402SA-WX207T
E402SA-WX214T
E402SA-WX227T
E402SA-WX228T
E402SA-WX240T
E402SA-WX245T
E402SA-WX249T
E402SA-WX251D
E402SA-WX251T
E402SA-WX252T
E402WA
E402WA-0102BE26110
E402WA-2A
E402WA-2B
E402WA-E2-6110
E402WA-E2DR2AX1
E402WA-FA006TS
E402WA-FA078TS
E402WA-FA084TS
E402WA-GA001T
E402WA-GA002T
E402WA-GA002TS
E402WA-GA010T
E402WA-GA020T
E402WA-GA036
E402WA-GA040
E402WA-GA101T
E402YA
E402YA-FA031TS
E402YA-GA002T
E502S
EeeBook E402SA-WX0045T
EeeBook E402SA-WX016T
EeeBook E402YA-GA002TS
EEEBOOK L402S
EeeBook L403S
EeeBook L403SA
EeeBook L403SA-WX0011T
EeeBook L403SA-WX0016T
F402MA
F402NA
F402NA-GA015T
F402NA-GA124T
F402NA-GA182T
F402NA-GA208T
F402NA-GA223T
F402SA
F402SA-WX113T
F402SA-WX164T
F402SA-WX185T
F402SA-WX197T
F402SA-WX202T
F402SA-WX287T
F402SA-WX288T
F402WA
F402WA-FA018TS
F402WA-FA035T
F402WA-FA055T
F402WA-GA019T
F402WA-GA072T
L402MA-P929
L402MA-WX0065D
L402MA-WX0067B
L402MA-WX0088T
L402MA-WX0102H
L402MA-WX0102T
L402MA-WX0139T
L402MA-WX0146T
L402NA
L402NA-0032AN3450
L402NA-0142AN3450
L402NA-FA016TS
L402NA-FA017TS
L402NA-FA292TS
L402NA-GA016TS
L402NA-GA042TS
L402NA-GA047TS
L402NA-GA191TS
L402SA-0042AN3160
L402SA-BB01-BL
L402SA-WX018TS
L402SA-WX065TS
L402SA-WX066TS
L402SA-WX070TS
L402SA-WX097TS
L402SA-WX273TS
L402SA-WX294TS
L402SA-WX306TS
L403NA-FA017TS
L403NA-FA067TS
L403NA-GA013TS
L403NA-GA018TS
L403NA-GA021TS
L403SA-FA0046T
L403SA-FA0083T
L403SA-WH22
L403SA-WH22-OFCE
L403SA-WX0026T
L403SA-WX0055T
R417MA-WX0059H
R417MA-WX0059T
R417MA-WX0060T
R417MA-WX0079H
R417MA-WX0079T
R417MA-WX0129T
R417MA-WX0144T
R417MA-WX0145T
R417NA-FA254T
R417NA-GA006T
R417NA-RS01
R417SA-WX235T
R417WA
R417WA-FA114TS
R417WA-GA033T
R417WA-GA033TS
R417WA-GA052T
VivoBook E14 E402WA
Vivobook E14 E402WA-FA084TS
VivoBook E14 E402WA-GA001T
VivoBook E14 E402WA-GA002T
VivoBook E14 E402WA-GA010T
VivoBook E14 E402WA-GA020T
VivoBook E14 E402WA-GA040
VivoBook E14 E402WA-WH21
VivoBook E402NA
VivoBook E402NA-BS91-CB
VivoBook E402NA-FA021T
VivoBook E402NA-FA109T
VivoBook E402NA-FA123T
VivoBook E402NA-GA001
VivoBook E402NA-GA005T
VivoBook E402NA-GA020T
VivoBook E402NA-GA029T
VivoBook E402NA-GA056T
VivoBook E402NA-GA071T
VivoBook E402NA-GA167T
VivoBook E402NA-GA239T
VivoBook E402NA-GA251T
VivoBook E402NA-GA294T
VivoBook E402NA-GA314T
VivoBook E402NA-QN2-CB
VivoBook E402SA
VivoBook E402SA-DS01
VivoBook E402SA-FR171T
VivoBook E402SA-FR291T
VivoBook E402SA-WX014T
VivoBook E402SA-WX016T
VivoBook E402SA-wx027t
VivoBook E402SA-WX035T
VivoBook E402SA-WX089T
VivoBook E402SA-WX113T
VivoBook E402SA-WX167D
VivoBook E402SA-WX190T
VivoBook E402SA-WX196T
VivoBook E402SA-WX214T
VivoBook E402SA-WX228T
VivoBook E402SA-WX240T
VivoBook E402SA-WX249T
VivoBook E402YA-FA031TS
VivoBook E402YA-GA002TS
VivoBook E402YA-GA007TS
VivoBook E402YA-GA027T
VivoBook E402YA-GA041TC
VivoBook E402YA-GA067T
VivoBook E402YA-GA077T
VivoBook E402YA-GA109T
Vivobook E402YA-GA201T
VivoBook E402YA-GA202T
Vivobook E402YA-GA256T
X402MA
X402NA
X402NA-FA112T
X402NA-FA229T
X402NA-GA111T
X402NA-GA160T
X402NA-GA173
X402NA-GA180T
X402NA-GA259T
X402SA-WX014T
X402SA-WX251D
If your machine model is not list on here, please feel free to contact us before purchase!